I joined the RNZAF (Air Force) when I left school, and after a few years (and a posting to every base in NZ except Auckland) I got a posting to Singapore from 1979 to 1981. While there I went on a couple of trips, including one to the top of Gunan Tahan, the highest mountain on the Malay peninsular. The mountain is in the Malaysian National Park.
It was a hard trip, with some interesting moments. The trip is a nine day hike, with water being the main restriction. Some of the watering spots are only a few hours apart, so the trip can be done faster by doubling up some of the days. We did it in seven days. The longest day was 10 hours hiking, the shortest was 2 hours.
Here's the team just after the guide showed us where we were headed next. At this point we had been going for a day and a half.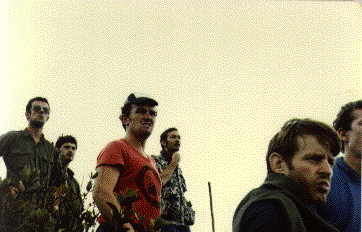 We made it to the top a day early. This is the team on the trig station looking pleased with ourselves.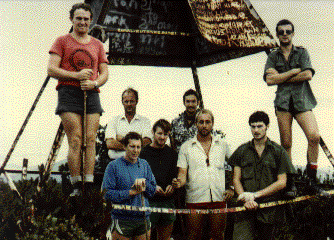 Here's a picture of me on top of the mountain.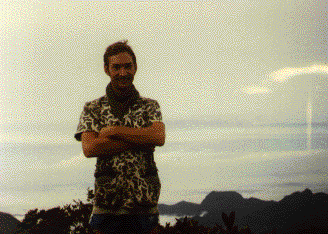 If I look happy in the picture it's because I know it's only four days walk back to the park headquarters. We did it in three. Here's what we looked like at the end.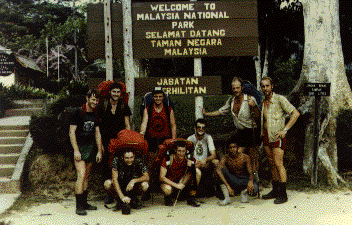 If you ever get the chance, a trip to the Malaysian National Park is well worthwhile. Up on the upper slopes of Tahan there are fields of orchids that don't grow anywhere else in the world. Some of the views on the hike are hard to beat. The leaches add to the fun too.