ZK-GDG is a DG1000. It was one of the factory demonstrators used in Europe in 2002. Imported into New Zealand at the end of 2002 with approx 200 hours. The factory refurbished the glider before shipping it to NZ.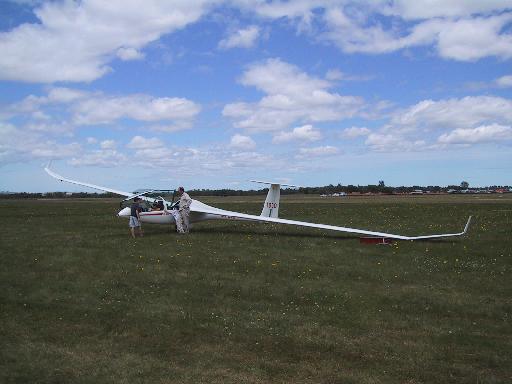 It has all the trimmings. 18 meter tips for aerobatics, 20 meter tips for soaring. Water ballast. Retractable undercarriage. Cambridge 302 and 303 vario, logger, flight computer. Cobra trailer.
The DG1000 has similar performance to a modern standard class single seater.
Sadly we sold the glider to the gliding club at Feilding in 2009. Now I have to fly Duo Discus.